Planted on 15 acres in appropriately-named Dripping Springs, Texas lies a new kind of family business for Supernatural star Jensen Ackles, his wife and actress Danneel, brother-in-law Gino Graul, and in-laws Ed and Debby Graul. The Family Business Beer Company — a play on the Supernatural mantra "Saving people, hunting things: the family business" — is a sprawling brewery and taproom featuring a wide variety of hand crafted beers and local food trucks from the Austin area (Dripping Springs is just outside the city of Austin).
Recently released photos reveal a beautiful, rustic decor inside the unassuming red farmhouse exterior, with soaring ceilings, warm wood accents and large, welcoming tables fit for groups of family and friends. Soft lighting suspended from above and large carved candlesticks topped with wide pillar candles give a welcoming glow. The space also boasts a huge porch overlooking a beautiful oak grove, as well as an outdoor playspace for kids. The brewery is kid-friendly and pet-friendly, and plans to offer a variety of special gatherings and live music events. (Maybe if they're lucky, visitors might get treated to some music by Jensen himself?)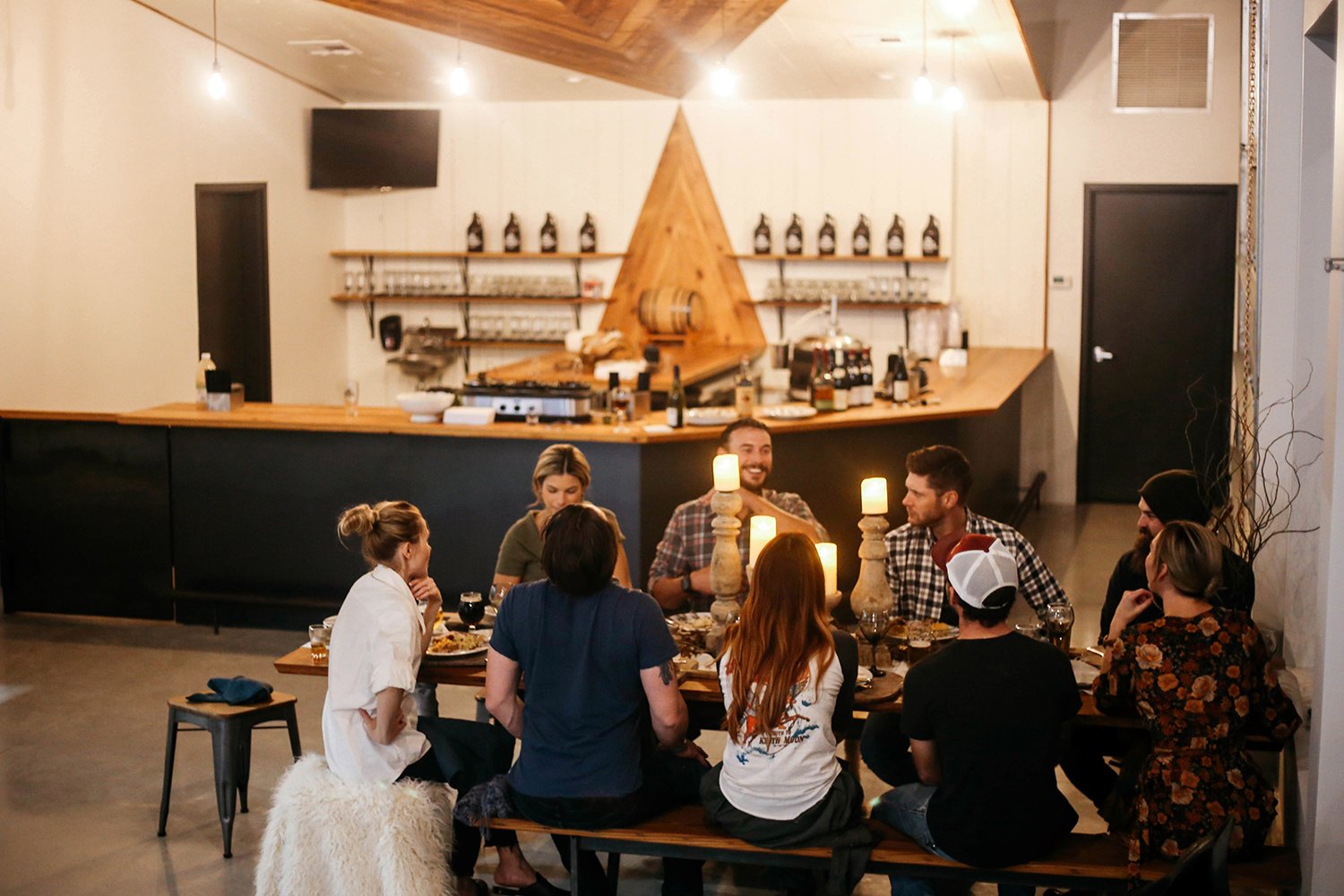 The Family Business Beer Company already has a nice lineup of craft beers ready for their grand opening, from the tropical Hamilton Pale to the "ominous" Grackle Hill Country Imperial Stout. Other interesting-sounding brews include the enticing Cosmic Cowboy IPA and a Haulin' Oats Brown Ale that the brewery describes as "Oatmeal Cookie" — sounds like my kind of beer! You can check out the entire list of offerings on their website. (21+)
Ready for a road trip to Austin? Well, make those plans now, friends! The Family Business Beer Company opens on Wednesday, January 10. It's important to note that they have already announced Jensen will not be in attendance on this day. They'll be open weekday afternoons and evenings, and all weekend long. They also offer special discounts for military, veterans, and first responders, which is a very nice touch. Can't get there just yet? Be sure to follow FBBC on Facebook, Instagram, and Twitter in the meantime.
All of us at Nerds and Beyond wish the Family Business Beer Company all the best on their new venture! Now, who's meeting us there for a beer?
[carousel buttons="display" interval="5″]
[panel title="Jensen on the Guitar"]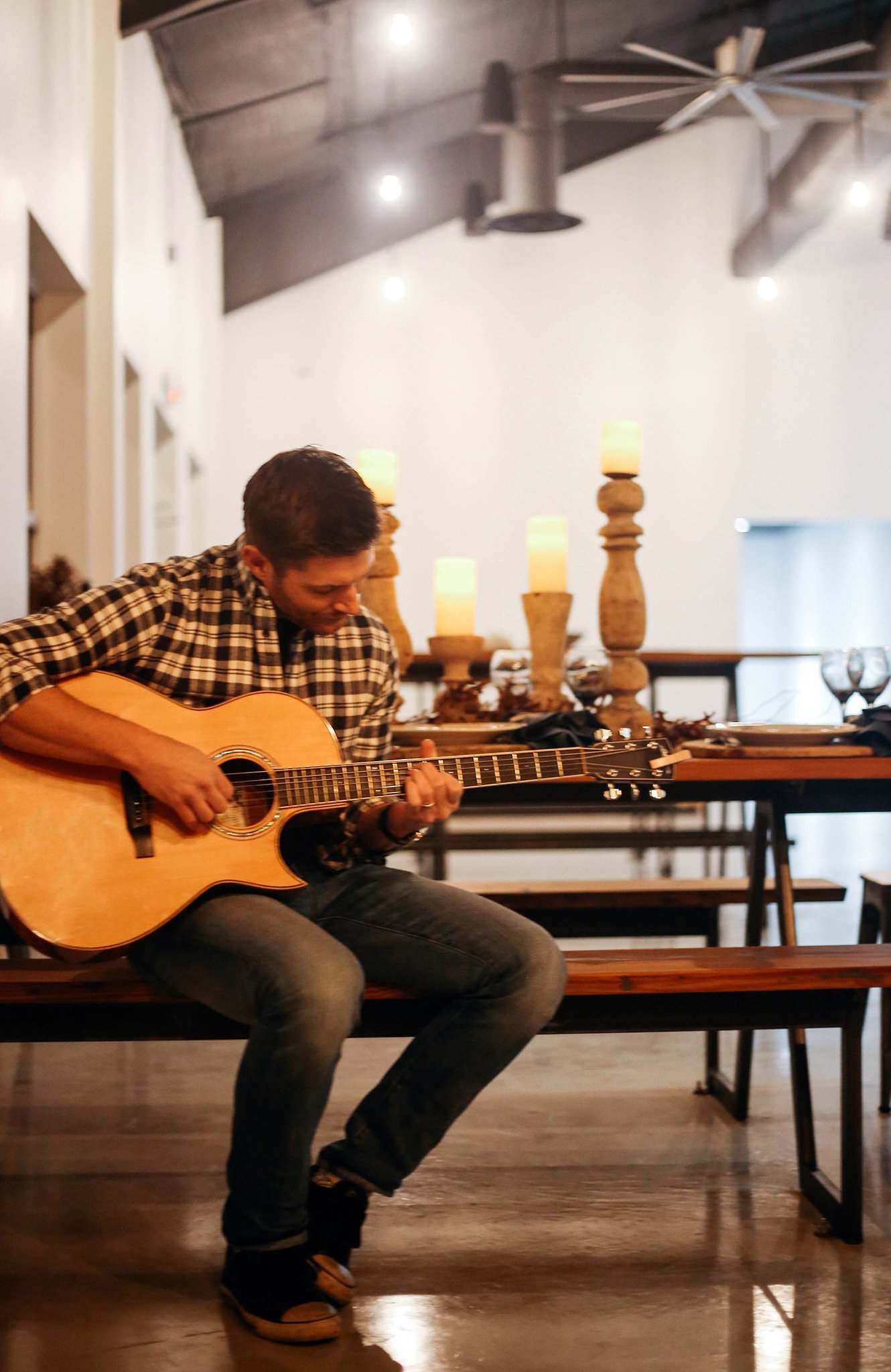 [/panel]
[panel title="Detail of the FBBC Interior"]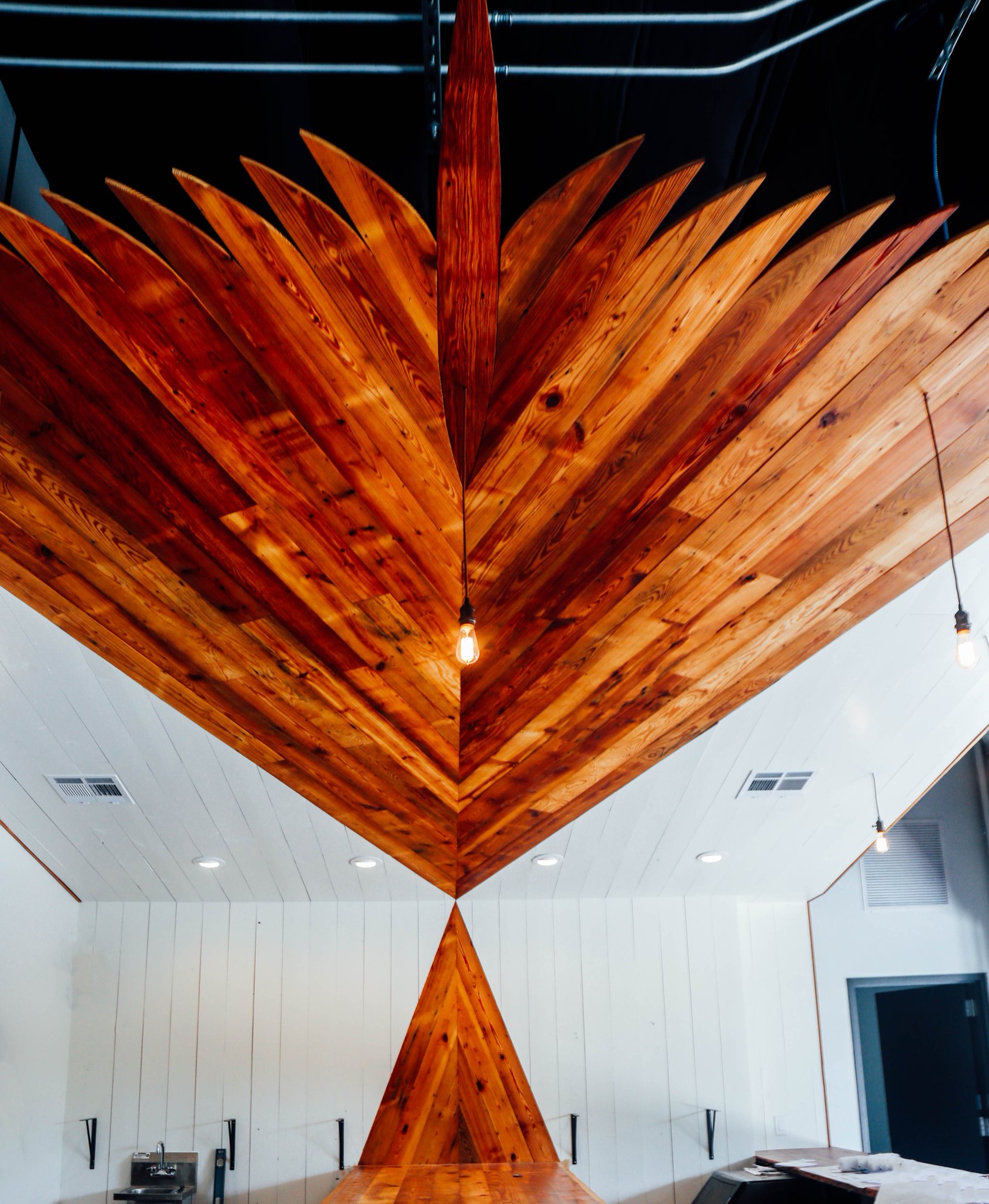 [/panel]
[panel title="Glasses and Growlers"]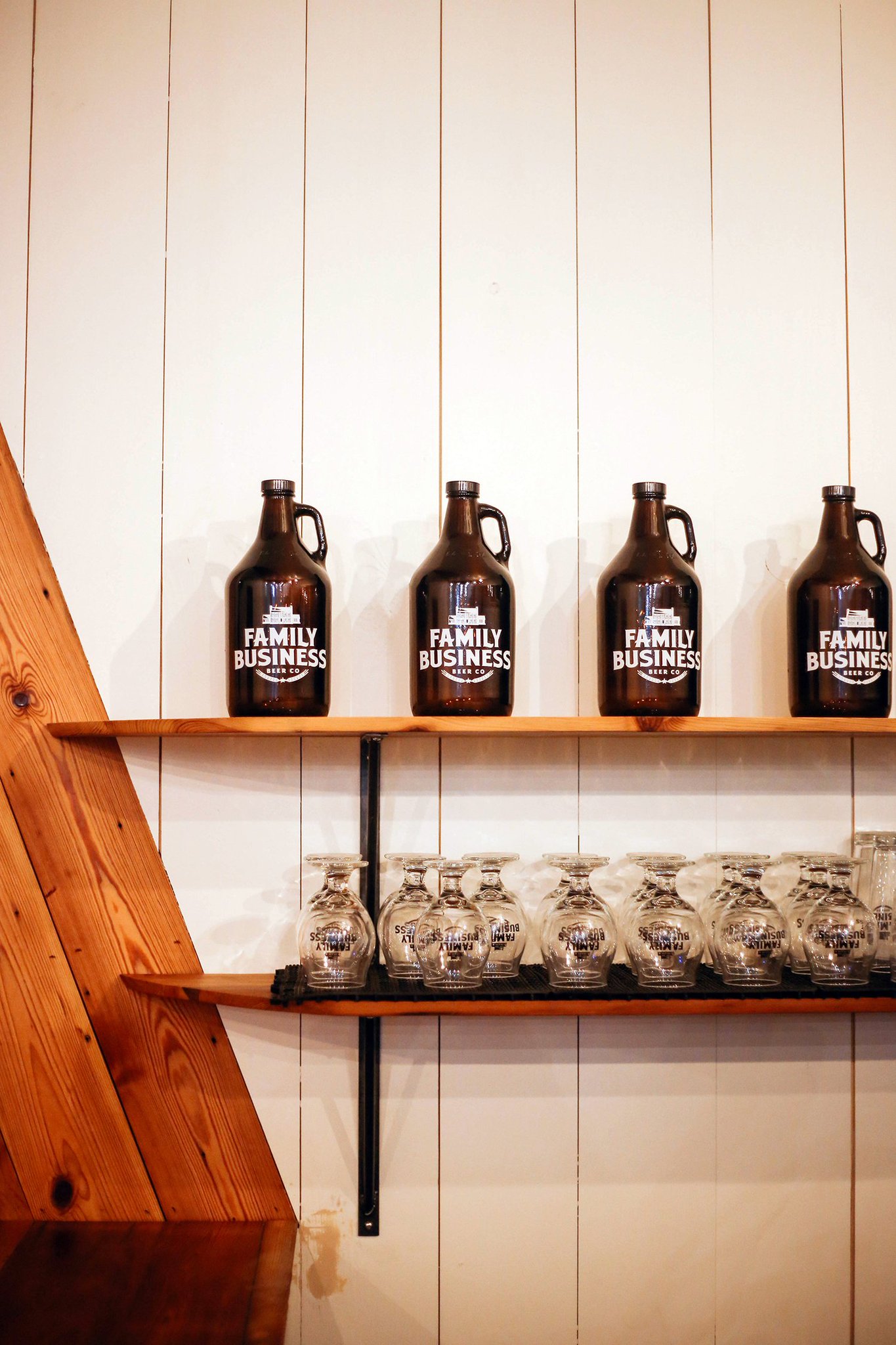 [/panel]
[/carousel]
All photos from Family Business Beer Company, via Twitter